Introducing our New Visual Arts Teacher: Mrs. Hillier!
As Quarter 2 slowly begins, ACP has welcomed us with a brand new art teacher -Mrs. Lauren Hillier. She is part of the fine arts department instructing our art and ceramics students. She is extremely excited and happy to teach at our school, so to introduce Mrs. Hillier as a part of ACP's community, I asked few questions to further expand our knowledge about her:
Q: Can you tell me a little bit about yourself?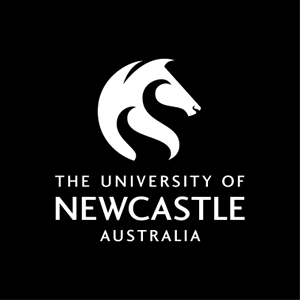 A: I was born and grew up in Newcastle, Australia, which is two hours north of Sydney. Newcastle is a coastal and beachy town with a population of 450,000. Art was always my favorite subject in school and out. I began my tertiary education by completing a Bachelor of Visual Communication and Design at the University of Newcastle, Australia. While working as a corporate Graphic Designer, I received my Masters in Teaching (secondary) specializing in Visual Arts, with Distinction, from the same university. When I'm not teaching, you'll usually find me spending time with my wonderful husband, family or friends, traveling, hiking, reading or looking for amazing food.
Q: How long have you been teaching?
A: I have been teaching for the last two years in Australia, teaching grades 7-12 in Visual Arts, Photography, Digital Media, Ceramics, and Visual Design. Upon my move, in January 2019, across the Pacific Ocean to Gilbert, Arizona, I gained state certification and worked at a couple of middle schools and high schools, before becoming part of the ACP team!
Q: What motivated you to become a teacher?
A: I have always loved visual arts and anything creative; whether it's art making, theory, or galleries. Being a visual arts teacher, it allows me to teach a subject that I am passionate about, inspire and help students at a time that I believe is crucial to developing identity and belief in one's self- while also imparting a love for lifelong learning. I love the diversity that comes with teaching as well.
Q: Why did you decide to come to ACP?
A: Being new to the education system in the USA, I was looking for a full-time visual arts teacher position at a school that was close to home (so that I could avoid the excessive traffic) and most importantly, to have a school that is supportive and community-like. After my I did my interview for ACP, I knew that this was where I wanted to be. On a fun note, the football team (rugby league) in Newcastle, Australia is also the Knights; so I definitely thought that was a good sign!
Q: What are you looking forward to this year in our school?
A: My first two weeks at ACP have been fantastic! All of the students and staff have been extremely inviting and helpful, so a big thank you to you all! The first thing I am looking forward to this year is getting to know the students and staff at ACP. I am excited to experience new cultural experiences that we don't necessarily have in Australia, such as football, cheer leading, clubs, and, Halloween.

Thank you Mrs. Hillier for joining ACP's wonderful family; it was a pleasure interviewing you, and I hope you have a fantastic year and for many more years to come!