Dual Enrollment/AP Informational Meeting on Thursday, August 22
ACP's counselors, along with our college and career specialists, will hold the Dual Enrollment/AP Informational Meeting on Thursday, August 22 at 5:30-7:00 P.M. in the cafeteria. Parents and students will understand what Dual Enrollment is and what they will have to do regarding their student's needs. Dual Enrollment is a program that allows any high school student to receive college credit prior to high school graduation. Taking Advanced Placement Exams (AP) is a different way to earn it as well. The college our school works in conjunction with is Chandler Gilbert Community College (CGCC). Have in mind that not all classes are applicable for Dual Enrollment, so please ask your teacher to confirm if your class is a Dual Enrollment course.  Mr. Bickes has sent out an email of important information and links for it as well, so be sure to look over that before the meeting.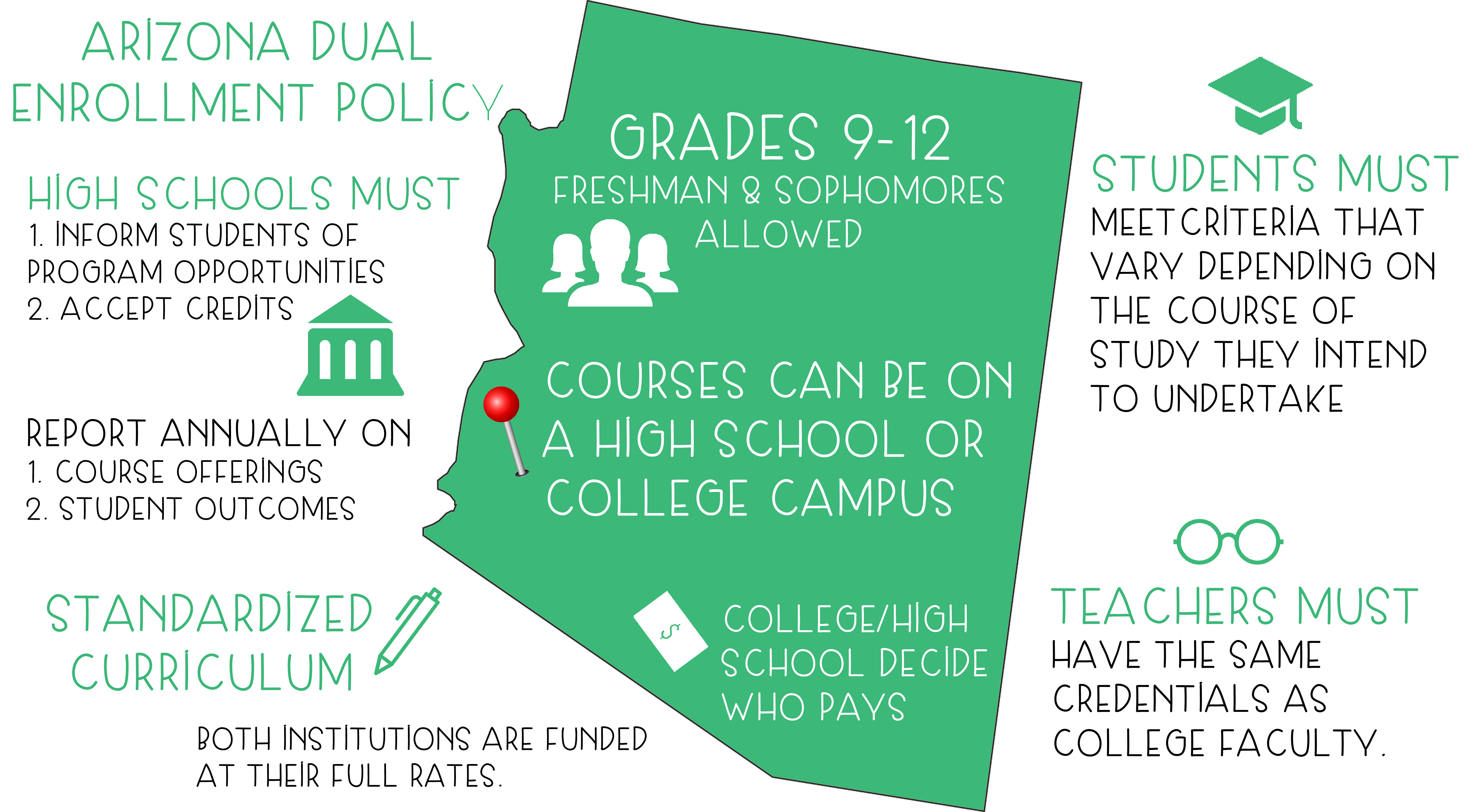 Registration deadlines are Friday, September 6, 2019 for fall and year-long classes, and payment deadlines are Monday, September 16, 2019. Something new has been added – this year the application must be completed online and not on paper, as instructed by Mr. Bickes's email. A registration flyer and a video tutorial has been posted to inform new parents on how to apply for their child. Dual Enrollment is accepted by all Arizona state universities and most "state" universities. If your child does have a preference of going to college out of state, please do research to find out if the college accepts Dual Enrollment credits.
It is greatly encouraged for both parents and students to attend this meeting if your child wishes to do Dual Enrollment. Good Luck Knights!